(English to follow)
Laissez-vous transporter pour mieux fêter…
Partenaires depuis 18 ans déjà, la STM et les Alouettes de Montréal offrent un service de navette gratuit aux détenteurs de billets pour leurs déplacements entre le stade McGill et les stations de métro Square Victoria-OACI et McGill.
Le service débute environ 1h45 avant le match et est aussi offert à partir du 3e quart pour vous ramener aux deux mêmes stations de métro.
Évitez le trafic et ne vous cassez pas la tête pour le stationnement, en quinze minutes vous serez dans les gradins.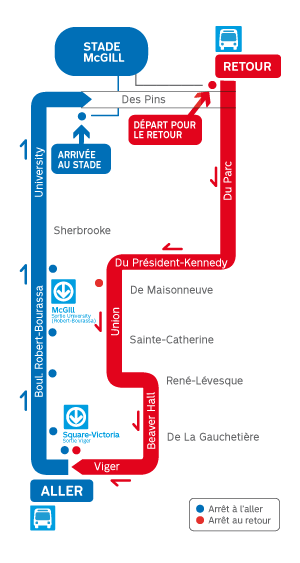 ---
Ride with us and have a great time at the game!
Partners for the last 18 years now, the STM and the Montréal Alouettes team up once again to offer ticket holders a free shuttle service to the stadium from both Square Victoria-OACI and McGill métro stations.
The shuttle service starts about 1 h 45 min before game time and again from the third quarter to take you back to either métro station.
Spare yourself the traffic and parking headache. In less than 15 minutes, you'll be sitting in the stands.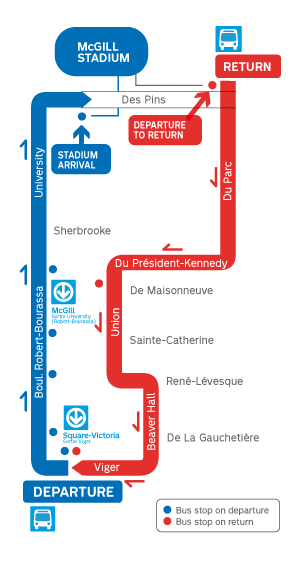 *****